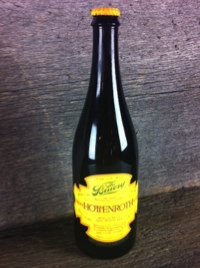 With summer right around the corner, it's becoming easier to anticipate backyard barbeques and picnics on the beach. Along with those delicious grilled brats and homemade potato salad, there is nothing quite like the refreshing bite of an ice, cold beer on a summers day. With so many choices however, what beer do you choose? Why not start with the top ten beers for the summer of 2010?
FOSTER'S ~ AUSTRALIA
Ask just about any beer drinker to name an Australian beer, and you most likely will hear, Foster's. Truth be told, there are numerous beers just as popular in Australia, with their ranking depending on what region you might be visiting. Overall, however, Foster's still reigns as the king of Australian beer. This delicious full strength lager with it's signature full malt flavor is a beer of choice for those looking for a crisp yet delicate creaminess.
Alcohol: 4.9%
ORO de CALABAZA ~ USA
This delicious Belgian style beer comes from Jolly Pumpkin Artisan Ales out of Dexter, Michigan. Focusing on open fermentation and oak aging, Jolly Pumpkin managed to beat out nineteen Belgian beers with their Oro de Calabaza. Winner of a Great American Beer Festival Gold Medal in 2004 and Bronze Medal Winner in 2005 in the Belgian & French Ale category, this slightly sour, golden ale is the perfect blend of flavors for the true beer lover. Alcohol: 8%
MOOSEHEAD ~ CANADA
Brewed in Canada's oldest, independent brewery in New Brunswick, Moosehead remains a favorite among beer drinkers. With multiple offerings such as Cracked Canoe, Alpine Summit, and Moosehead Premium, this quality brewery continues to offer premium flavor at an affordable price with Moosehead Lager remaining the most popular of their beers. This pale lager has a rich, deep color and a crispness that is mild. Considered a session beer, Moosehead is one not to miss trying. Alcohol: 5%
BLACK FRIAR ALE ~ ENGLAND
With it's subtle, fruity flavors, this English ale is sure to please even the pickiest of palettes. Black Friar pours into the glass a medium orange amber with a full-bodied taste. The caramel malt aroma draws in the senses and brings a wonderful balance to this fine ale. Brewed by Inveralmond Brewery in the UK, Black Friar remains a top pick for summer enjoyment. Alcohol: 7%
BECK'S PILSNER ~ GERMANY
A signature brew, this full-bodied beer is a staple among many beer drinkers across the globe. Brewed in Germany since the late 1800's by one of Europe's top breweries, Beck's Pilsner has a rich, golden color with a slightly fruity taste. Known for using fresh spring barley, a special strain of wheat, Hallertau hops and Rotenburger Rinne water for making their beer, Beck's remains a top choice for 2010. Alcohol: 5%
GUINNESS ~ IRELAND
This best-selling Irish stout is a dark and hearty choice for those looking for a deep, rich taste. Originally brewed in Dublin, the roasted barley used during brewing gives this favorite it's distinctive burnt flavor. Dark in color, Guinness has become known as a "meal in a glass" by those that love this stout the most. Research done for Guinness, showed that the antioxidants in their brew may also be beneficial to the heart by lowering cholesterol. Alcohol: 4.2%
SAPPORO ~ JAPAN
Located in Japan, Sapporo Breweries remains one of the best for producing it's exquisite Sapporo Beer. This pale yellow beer is full of grainy flavor with hints of malt and rice. Mild is the perfect moniker for this deliciously satisfying beer. When looking for a clean beer with no bitter after-taste, Sapporo is the one to drink. Alcohol: 5.5%
CORONA ~ MEXICO
This top selling beer world-wide, is number one with good reason. A pale lager produced in Mexico, Corona beer is often served with a wedge of lime inserted into the neck of the bottle. The smoothness of this beer makes it perfect for pairing with a meal or as a stand alone drink. Alcohol: 4.6%
HEINEKEN ~ NETHERLANDS
Originally made by Heineken International, this lovely pale lager is now brewed in forty breweries around the world. Made from purified water, malted barley, hops and a specially formulated yeast. Heineken has a distinctive, savory flavor that sets it apart from all other beers. Alcohol: 5.2%
SAMUEL ADAMS ~ USA
With seemingly limitless offerings to choose from, Samuel Adams is truly a brewery a head above the rest. They not only offer their year-round varieties of beers but also surprise the beer lover with seasonal favorites such as their Summer Ale. This delightful brew is a light ale with a hint of lemon. An absolutely refreshing choice for the backyard barbeque. Alcohol: 5.3%
These are the top ten picks of summertime beers for 2010 however be sure to check out the other offerings from these fine breweries. You won't be disappointed.
Source:
1. The 16 Best Summer Beers in America :: Drink :: Lists :: Paste
2. Is Diet Soda Bad For You
3. Serious Beer: Summer Seasonals | Serious Eats

Image Credit
cdn.pastemagazine.com